Events & Activities
Saturday, 16th November 2013 |
Events & Activities
|
Home Ed in the News
|
Schoolhouse
This year's Schoolhouse Annual General Meeting will be held on Saturday 14th December 2013 at Eighteen & Under, 1 Victoria Road, Dundee DD1 1EL, at 11.30am. The venue is in central Dundee  within easy walking distance of both the railway and bus stations. The Wellgate shopping centre car park is nearby and there is on street metered parking. [Get directions]  Please note that the venue is on the second floor and there is no lift, but we will do our best to facilitate access for anyone with prams, buggies or mobility issues. Please let us know if you are coming so that we…
Sunday, 12th May 2013 |
Events & Activities
|
Home Ed in the News
|
Schoolhouse
Undeterred by a few drops of rain, home educators descended on Camperdown Park in Dundee on Saturday for the Schoolhouse spring picnic. Armed with brollies, raincoats (and even a tent in one case!), families were able to enjoy shared refreshments, activities, networking and a spot of 'intelligence gathering", with those new to home education being welcomed to the community by more experienced 'non-schoolers'. It was a joy to observe so many children of different ages, from different places, many of whom had never met before, having such a great time together, and the photos speak for themselves. Big thanks must go to…
Wednesday, 20th March 2013 |
Events & Activities
|
Home Ed in the News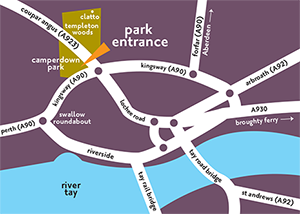 One of our members is organising a gathering of home educating families for a picnic at Camperdown Park, Dundee, on Saturday 11 May, from 11am onwards. Camperdown Park is free, has picnic areas, a great playpark and a wildlife centre with indoor café. All welcome, just bring some food and drinks to share! The event has been posted on the Schoolhouse Facebook group. If you don't use Facebook, please contact Schoolhouse to indicate your interest in attending and we will pass on to the organiser.
Wednesday, 27th February 2013 |
Events & Activities
|
Home Ed in the News
|
Law & Policy
News from ALE about the upcoming home education conference in Spain. Schoolhouse was invited to participate but it has unfortunately not been possible for us to attend this year. Here's a promo video for the conference. European Home Education Conference 2013 It gives us great pleasure to present the provisional programme for the European Home Education Conference 2013, which shall happen at the same time as the ALE's spring gathering of families who are educated outside of school. More to come! Sinead Reddin (HEI,Ireland) Claudia Sousa (MEL, Portugal) Jonas Himmelstrand (Rohus, Sweden) Erika Di Martino (www.educazioneparentale.org Italy) Jacqueline Mud (Nvvto, the Netherlands) Daragh McInerney (ALE, Spain) Edilberto Sastre (Sociologist…
Tuesday, 29th January 2013 |
Events & Activities
|
Home Ed in the News
We have been asked by Steuart Cuthbert,  organiser of the upcoming Association of Science Educators Scotttish conference, to let our members and visitors know that home educators will be positively welcomed as delegates at the event, which is to be held at the Crieff Hydro Hotel on 8/9 March 2013. From the website: There will be a focused exhibition and a range of sessions and workshops, including a keynotes from Professor Wynne Harlen and Professor Sue Black. Reduced rates are available to ASE members. Trainees, probationers, supply teachers, technicians and students can all apply at the discounted rate. "This year's Association of Science Education Scotland…
Saturday, 6th October 2012 |
Events & Activities
|
Home Ed in the News
|
Schoolhouse
This year's Schoolhouse Annual General Meeting will be held on Sunday 28th October 2012 at The Grampian Hotel, 37 York Place, Perth PH2 8EH, from 3pm-5pm. The venue is a small friendly hotel in central Perth  within a short walking distance of both the railway and bus stations. [Get directions] We will have exclusive use of the hotel's conservatory for our meeting, which will begin promptly at 3pm. Please let us know if you are coming so that we can arrange teas and coffees for attendees. The bar will also be open for soft drinks. It is anticipated that the AGM itself will be…
Thursday, 13th September 2012 |
Events & Activities
|
Home Ed in the News
|
Law & Policy
The Welsh Assembly Government has launched a consultation on proposals to introduce monitoring and registration of home educators in Wales. The proposals have been universally condemned by home educators across the UK and beyond, and  roundly criticised as being "unnecessary and ineffective" by an experienced social worker. To show solidarity with fellow home educators in Wales, we would like to flag up the following initiatives. Rhuad y Ddraig (Roar of the Dragon) A dedicated action group, Rhuad y Ddraig (Roar of the Dragon), has been set up to co-ordinate responses to legislative proposals by the Welsh Assembly Government (WAG) which seek to usurp parents' responsibility for education…
Thursday, 13th September 2012 |
Events & Activities
|
Home Ed in the News
The 6th International Freedom in Education Day falls on Saturday 15 September 2012.
It doesn't seem four years since Schoolhouse hosted John Taylor Gatto as the keynote speaker at our Learning Without Limits conference in Arbroath to celebrate IFED 2008. For those who want to soak up the memories of that momentous event, or read about it for the first time, you'll find the conference report here.
John Taylor Gatto and Alison Preuss with members of Arbroath Timethemes
after signing our Declaration of Freedom in Education
Image credit: David R Grant
Thursday, 7th April 2011 |
Events & Activities
|
Home Ed in the News
EBHE (Edinburgh and Beyond Home Education) are excited to announce that Sandra Dodd, a popular prolific and high profile unschooler from New Mexico will be giving two public talks in central Edinburgh on Saturday the 21st of May. This is the first time she will have spoken in Scotland.  Early bird tickets are on sale now, to find out more please visit the EHBE website.
Thursday, 7th April 2011 |
Events & Activities
|
Home Ed in the News
|
Schoolhouse
Schoolhouse is organising another camping trip this year and we have decided to return to Beecraigs Country Park. Beecraigs is located 3.2km. (2 miles) south of historic Linlithgow town, midway between Glasgow and Edinburgh, in the scenic Bathgate Hills. It has a dedicated camping area that we have booked the sole use of for Friday 20th May from 2pm to Sunday 22nd May at 11am. The cost for the weekend will be £30 per family and should be paid at time of booking. There will be a discount of £7 for any families who are…